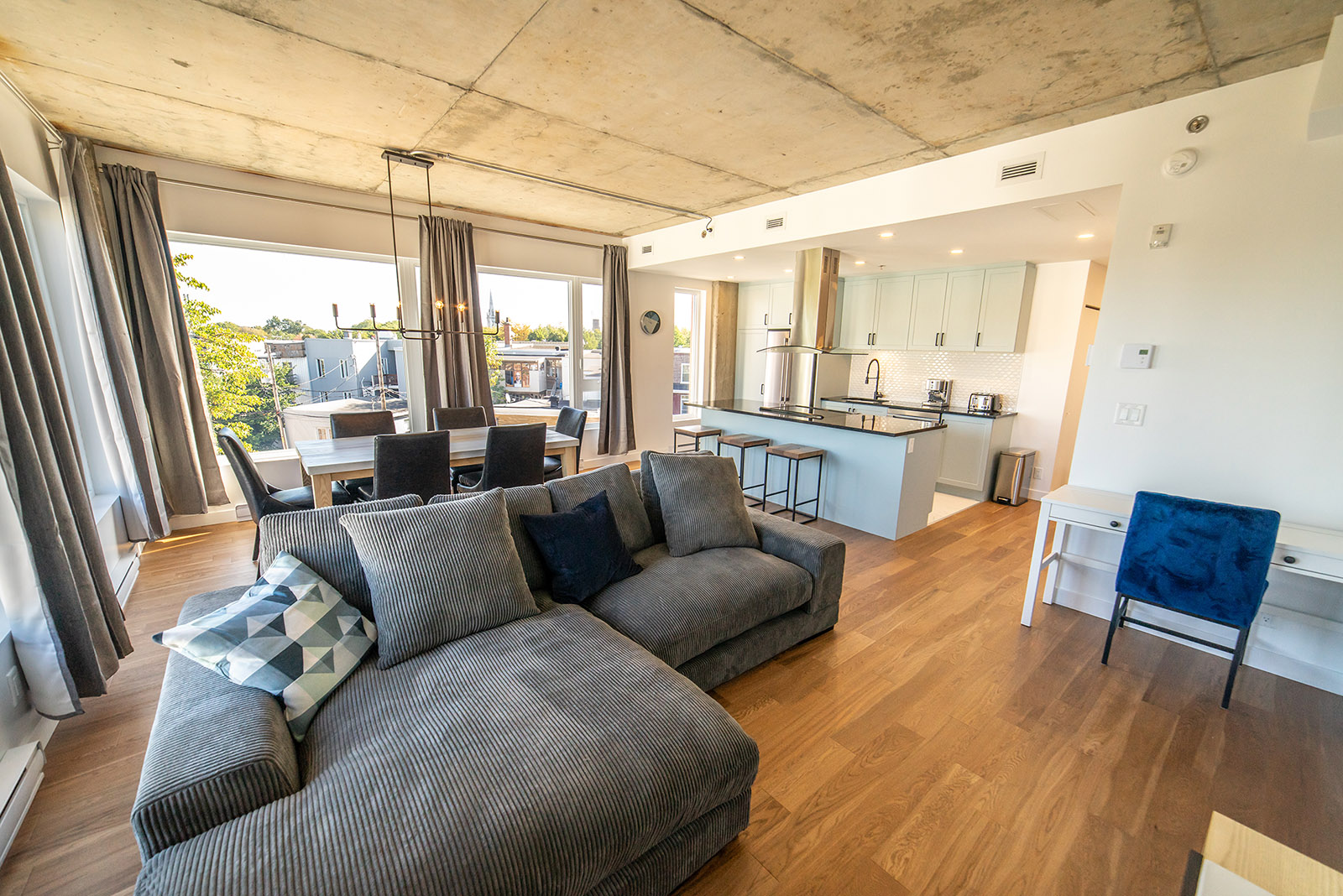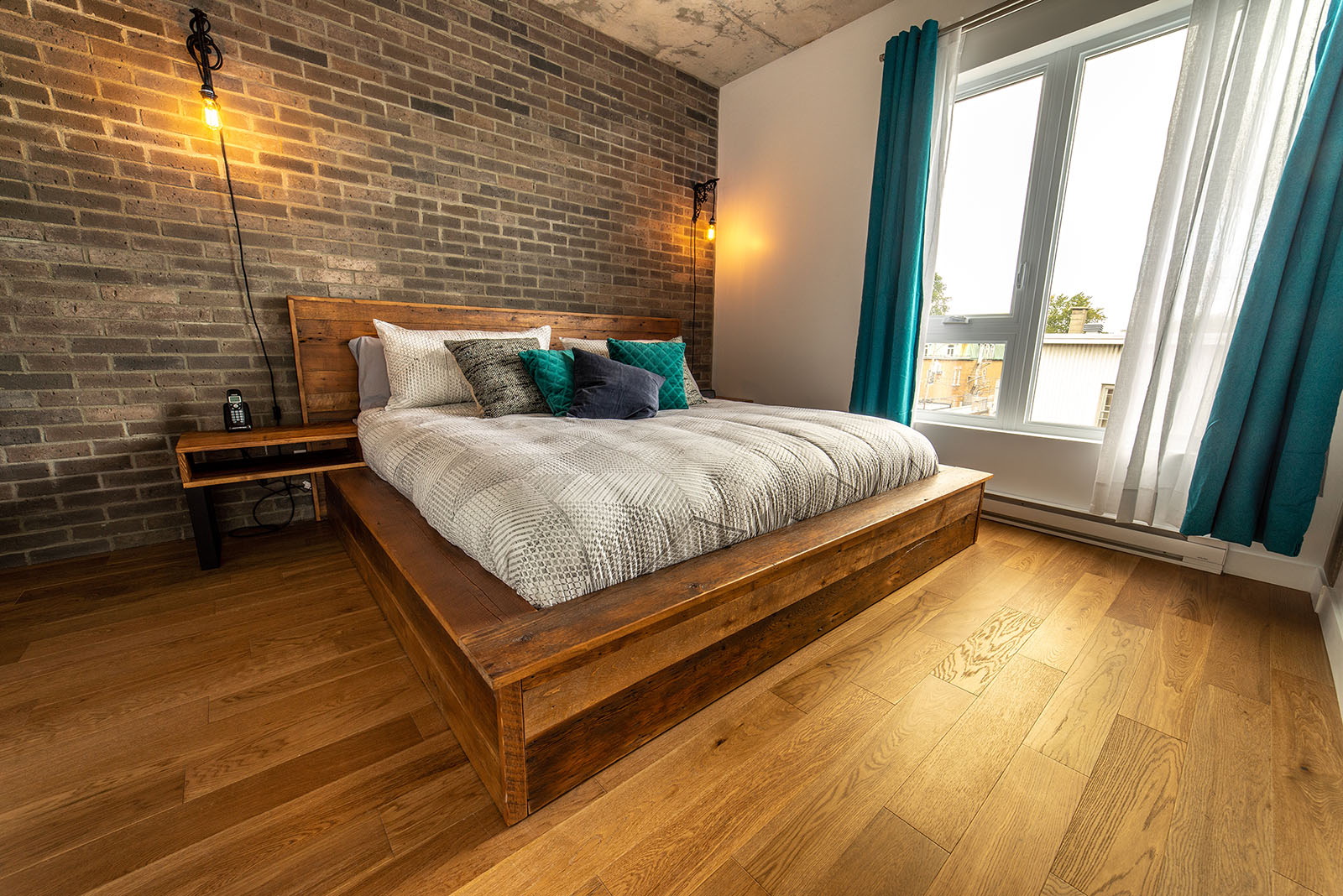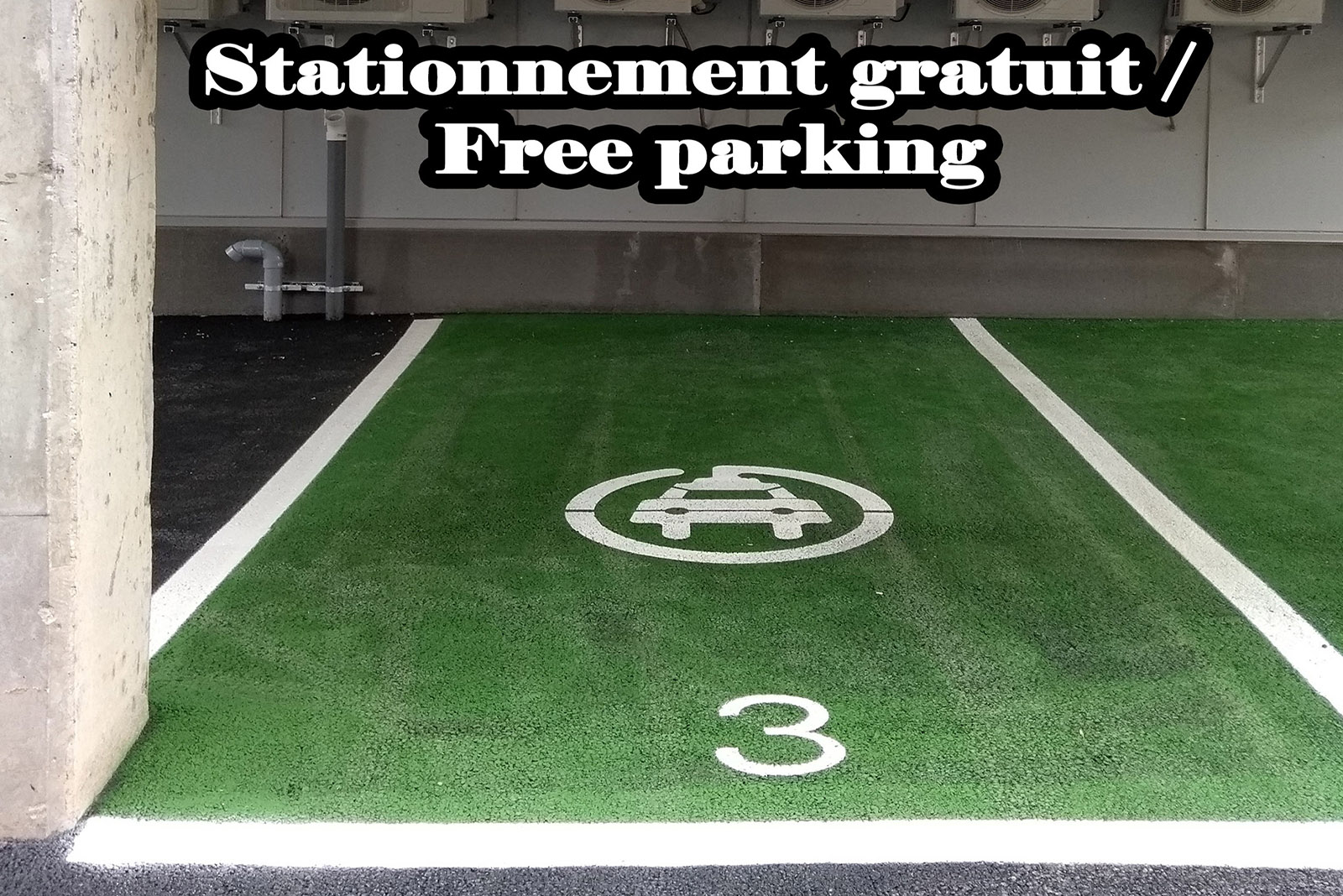 Installation

Superb penthouse of 1000 sqft located on the 4th floor of a new building on the magnificent 3rd avenue in the Limoilou district. City view, private terrace with spa, table and BBQ, abundant fenestration in the 2 bedrooms and in the main room and covered outdoor parking. Great location to visit the Quebec City , a lively neighborhood year with all the shops nearby: restaurants, cafes, bars, grocery stores, bakeries, etc. Owners available, impeccable service and careful maintenance.
List of commodities
Air conditioner
Free Parking
Kitchen equipment:
Coffee maker and espresso
Dishwasher
Microwave-oven
Phone*
Hair dryer
Wifi 
Washer/ dryer
Bedding and towels provided
Television**
DVD/Bluray player
Sound bar Bluetooh MP3/Iphone

Landscaping:
1 private outdoor terrace
1 hot tub on the terrace
city view
patio furniture
Baby Accessories:
Highchair for baby
Side chair
Animals not allowed
No smoking area
* Long distance charges are extra. | ** HD recorder and cable televison.