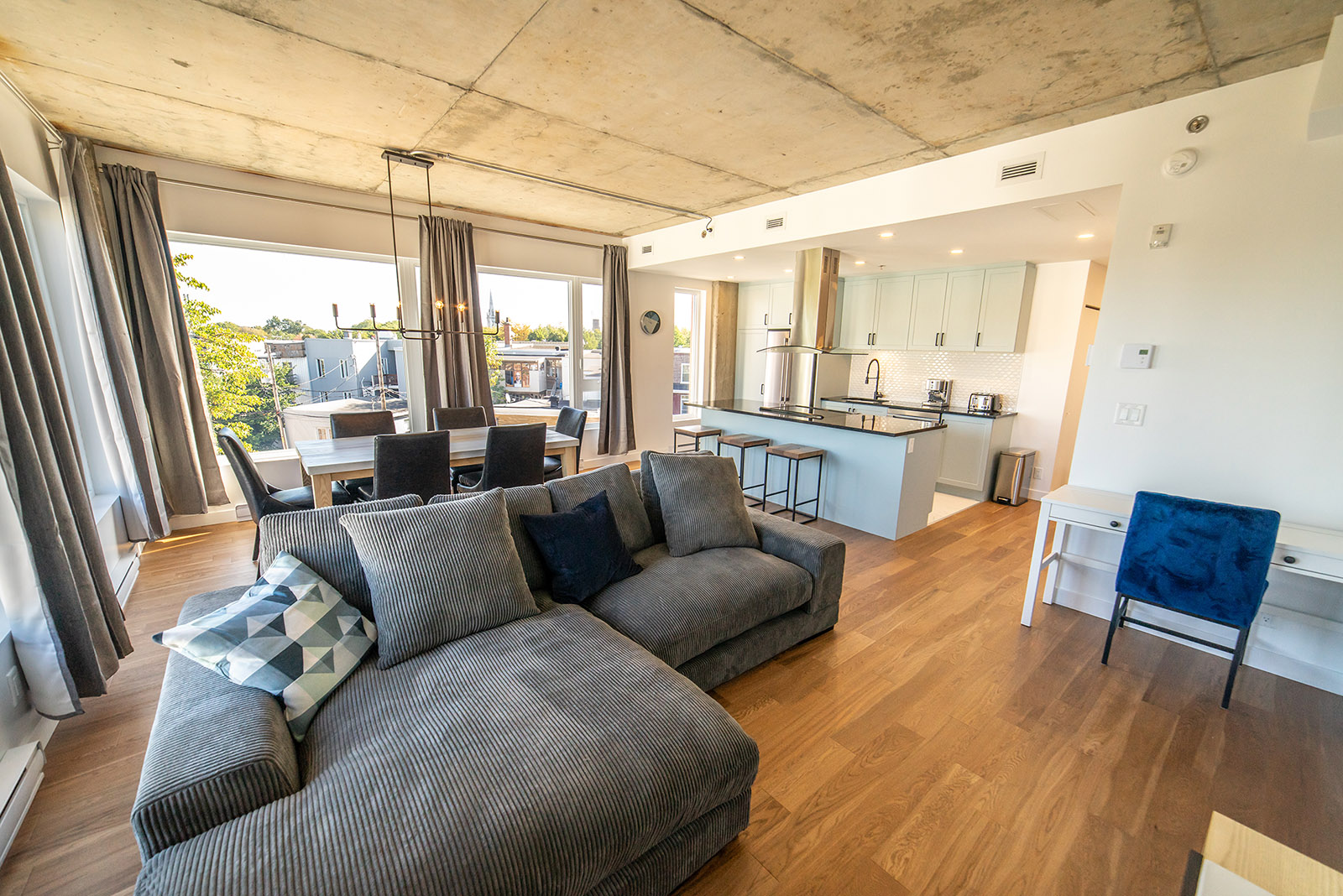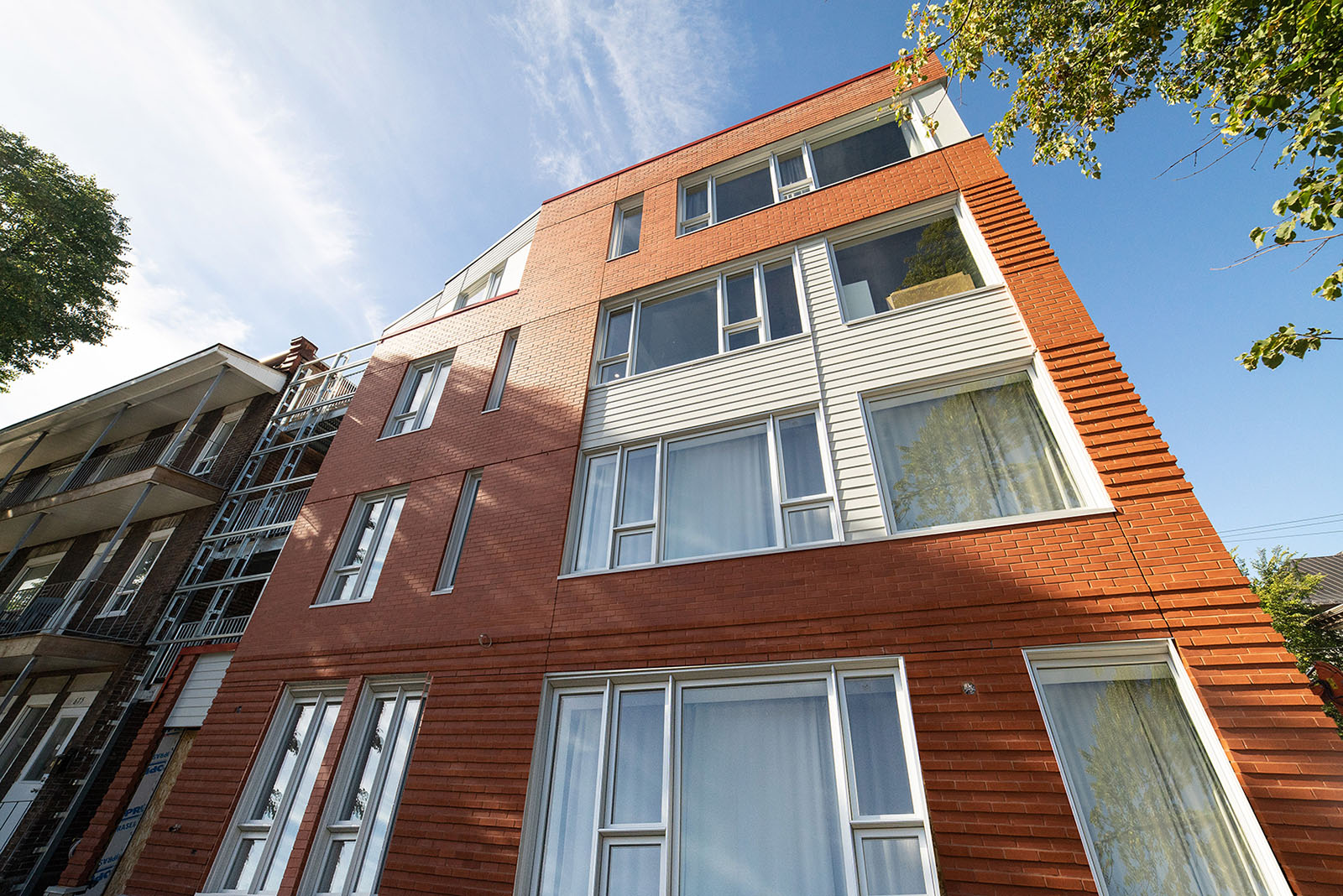 Welcome
to the Havre Urbain
"L'avenue"
Tourist penthouse located in a trendy area of ​​Quebec City (3rd Avenue, Limoilou) and close to the historic center. Includes a private rooftop spa and deck and covered outdoor parking (with electric car hook-up) to make your stay easier. The prime location will give you access to a multitude of activities, restaurants and amenities nearby.
Have a good stay.
Frédéric Armstrong, Josée Pilote,
Marc Thibault et Paule Lacasse, owners.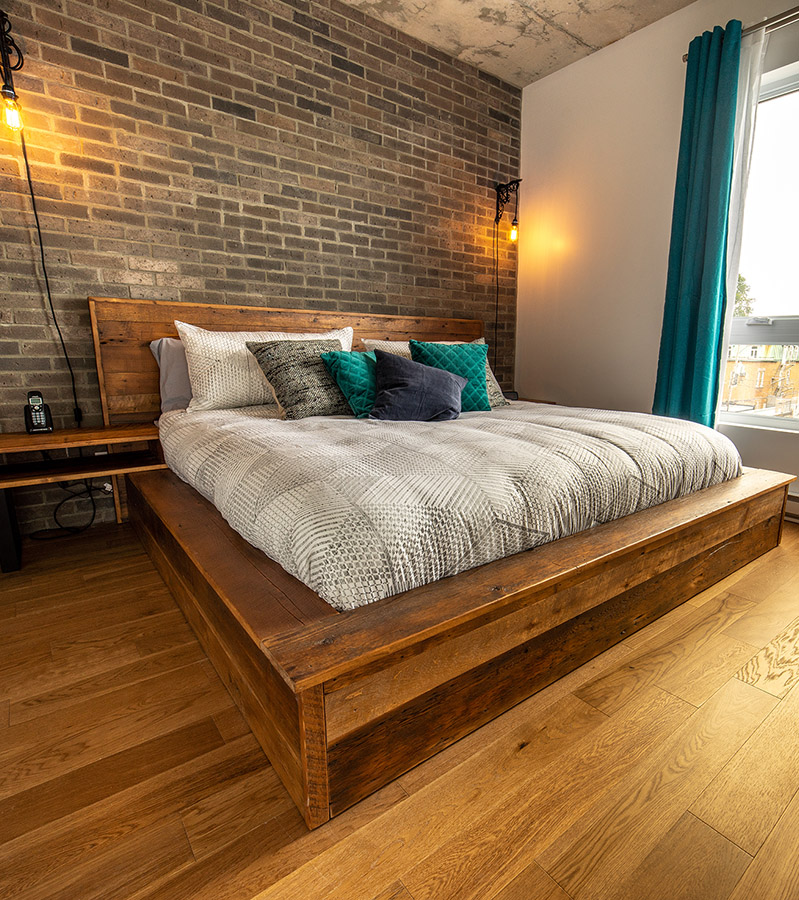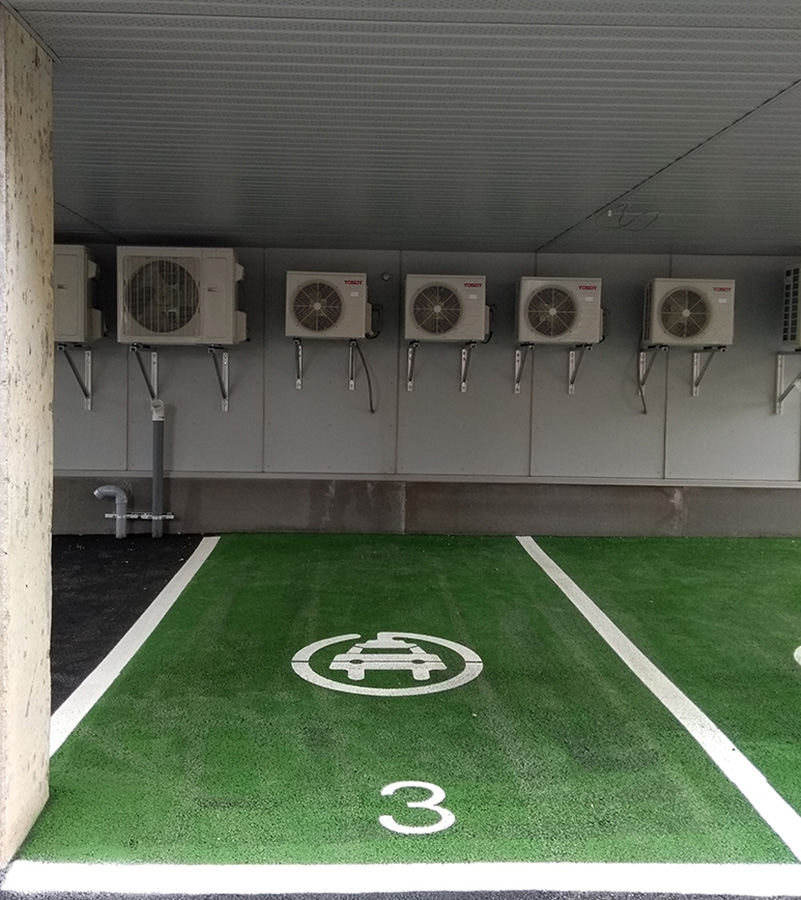 Installation and amenities
Superb penthouse of 1000 sqft located on the 4th floor of a new building on the beautiful 3rd avenue in the Limoilou district. City view, private terrace with spa, table and BBQ, abundant fenestration in the 2 bedrooms and in the main room and covered outdoor parking. Ideal location to visit the City of Quebec, lively district all year with all the shops nearby: restaurants, cafes, bars, grocery stores, bakeries, etc. Owners available, impeccable service and careful maintenance.
Attractions and activities
The neighborhood
Housing 401 is located in the Limoilou neighborhood, in the heart of downtown, at the junction of 3rd Avenue and 7th Street. It is easy to quickly reach the historic center of Quebec on foot, by bike, by public transport or by car. All main roads are nearby which will allow you to quickly reach the other attractions of the city.
Restaurants, grocery stores, cafes, bars, bakeries and a host of other high quality shops are all within a short walk. These are open all year and are popular with locals. We have several addresses to suggest you!
The site walk score gives the location of the condo a mark of 92!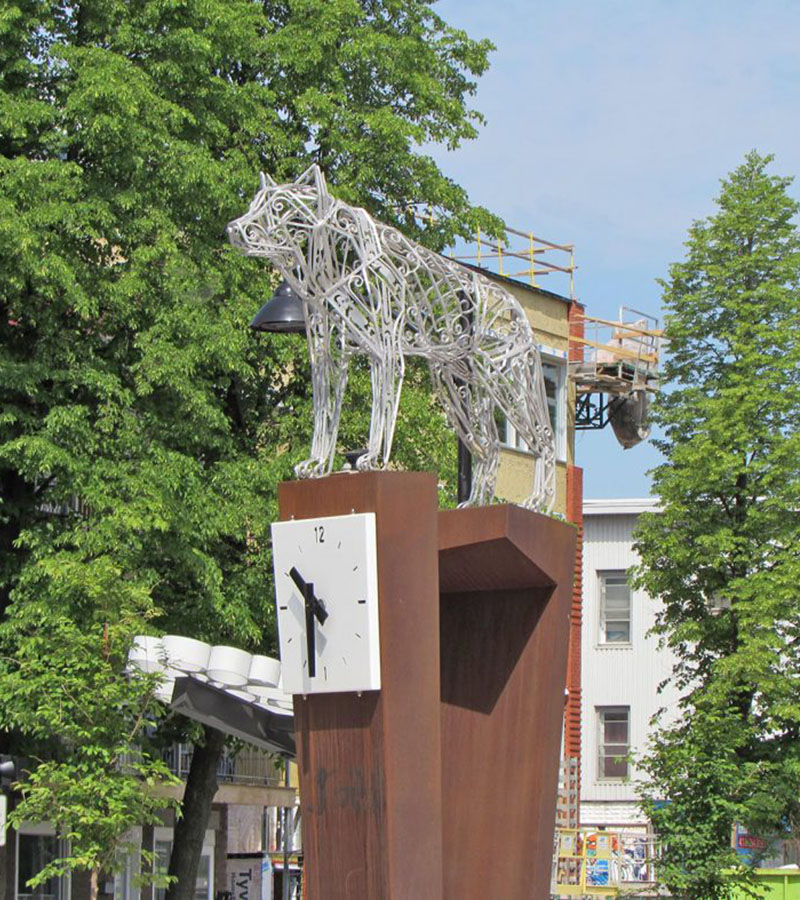 Guest book
Some comments fron our customers…
Thanks for the stay at your beautiful comfortable, place. We loved everything about it, especially the hot tub and comfortable beds. We hope to come back again soon. Highly recommend!
Melissa | February 2019
Wonderful experience, beautiful and clean space!! The beds were very comfy and showers were lovely!! The space was so well maintained and had every amenity we could have imagined….towels, extra soaps and towels, in unit washing machine, coffee, and even Netflix. The hot tub even has a heated path to walk on. Check in was seamless and the parking space was an added bonus. Thank you for a wonderful winter weekend escape!
Caroline | February 2019
Great place. Very well equipped, comfortable and relaxing. So nice to have a washer and dryer especially during all the snowstorms! Sparkling clean. Easy check-in/checkout. Lots of good places to eat. Great recommendations in the material Frederic sent and in the condo. Would definitely stay again. Thank you Frederic!
Patricia | February 2019
Frederic was spot on with his description and photos. This modern apartment overlooking Quebec City was minutes from the city and better than amazing! The host was available to answer any questions we had. The beds were cozy, the couch was phenomenal. We felt at home. The rooftop hot tub with a city view was the icing on the cake. Five stars sir, we will be back when it isn't so cold!
Ann | February 2019
This is an outstanding place, and we've stayed at quite a few. It is very attractive, sunny, quiet, comfortable, clean, well designed. Especially nice bathrooms. More than just the minimal amenities were provided. We loved the location – it's about a 30+ minute walk into the old city – so you get to stroll through lots of neighborhoods. Nearby are plenty of good restaurants and stores. HIghly recommend.
Kathleen | December 2018
Such a great place! We even cancelled dinner reservations so we could spend more time in the beautiful space and in the hot tub!
Melissa | October 2018
Great place, great location! Four of us stayed here for three nights in Feb at the end of the Carnaval de Quebec…there was plenty of room for all of us. In addition to the 2 bedrooms, there was a very (very) comfortable couch in the living area by the TV. Having 2 full baths was also great since my wife and I were traveling with two teenage girls. The place was very clean, and the kitchen and appliances were modern…Loved the espresso machine! We also loved the open floorplan and the windows that wrap around the living area…it provided great views to the outside. And the private hot tub was a great bonus.
Koven | February 2019
This was an amazing place! It was so beautiful and modern with great amenities. It had an awesome kitchen with a grocery store 1 min walk away. Very close to shops and restaurants. The hot tub was a great touch 🙂 We are coming back to QC in a couple months and will be sure to stay here again. Thank you Frederic!!
Emily | November 2018
We stayed here for our honeymoon and we were blown away! Perfect location, 5 minute drive to the old town. Great amenities, everything you need. View of the Quebec skyline from the amazing hot tub. Everything was perfect! We loved our stay and would recommend to anyone going to the Quebec area. Can't wait to go back some day!
Jessy | November 2018
My family of four had a wonderful stay at Frédéric's condo. We stayed 4 nights and found the location to be a perfect home base for exploring the city and surrounding area. The condo is exactly as described and there was plenty of room for us the sleep, watch TV and cook. The beds were very comfortable and the kitchen was well stocked with utensils. We were also able to do laundry after spending the day at Valcartier resort. Having covered parking during yet another snowstorm was also appreciated. Even with two children we easily managed the uphill walk to old Quebec.
Anthony | March 2019
We booked Frédéric's place for a week long ski trip, and it could not have been more perfect. A beautiful apartment, exactly as presented, clean, comfortable beds, everything we needed in the kitchen,…and then there is the hot tub… on the rooftop patio, soaking out a day of skiing, bathed in the light of the full moon, with the lights of Quebec City all around us. It was good for the body and the soul. The neighbourhood has plenty to offer, though we only scraped the surface. A butcher on the next block, a bakery two blocks down, countless cafes and restaurants, liquor store, grocery store, all within walking distance. We will most definitely be back.
Kelly | March 2019
(From Airbnb)-We enjoyed our stay in this penthouse condo immensely. The hosts are extremely gracious, helpful and responsive. The condo was very clean and offered everything we needed for our family to enjoy a comfortable five-night stay. The condo is within walking distance of many restaurants, a grocery store, bakery, ice cream shop and more. The hot tub featured an awesome nighttime view of the city and made our stay extra special.
Sandy | July 2019
Contact us
Phone:
FRÉDÉRIC ARMSTRONG
Cell: 418-561-4262
Email:
info@auxhavresurbains.com
L'Avenue
699 3e Avenue, Ville de Québec, QC G1L 2W5